Strong Emotional Intelligence is Key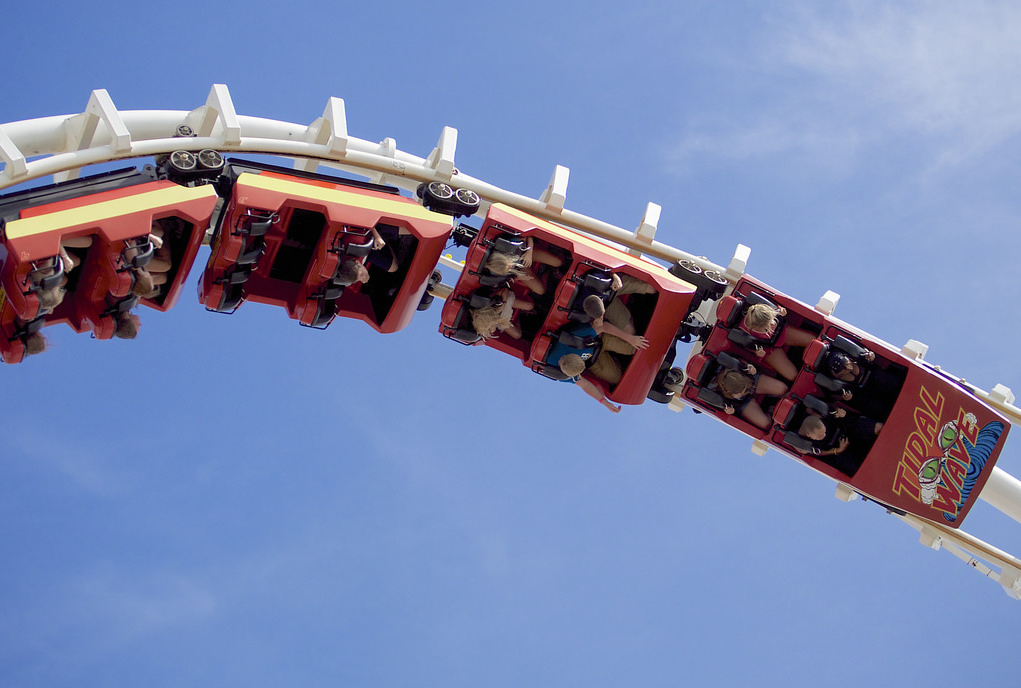 I heard an author jokingly describe the turnout for her book event once: two people showed up, one was looking for directions to the restroom and the other wanted to buy the table she was at.
It's easy to be energized and inspired as a speaker when lots of people come to your event but it feels a whole lot different when they don't. I am currently promoting my book Rowing the Northwest Passage: Adventure, Fear, and Awe in a Rising Sea, speaking at various venues around the country and am quickly learning about the ebb and flow of audience attendance. When an event is well publicized it draws numbers, when it's not, it doesn't. I discovered that this week.
Coming off a sold-out audience of 250 people at the Kingston Writer's Festival and a packed hall at the Explorer's Club in Toronto my expectations are high for my most recent event. I arrive 30 minutes before the 7:00pm start to find a room not arranged for the presentation and a projector lacking connection cords and speakers.
"There are some cords in that cabinet" says a woman in the outer hall as I search the room. "Behind you there," she points, not getting up from her desk and evidently a little agitated at my presence. "I don't know if they'll work though."
"I'll need some speakers too," I say, feeling flummoxed by her indifference.
"There could be speakers there but I haven't seen any," she says, shrugging as she shakes her head.
It takes nearly all the time I have but I find the necessary projector cable beneath a box in the closet and find a set of speakers there too. I move tables and chairs to face towards the screen and create a space at the front from where I can speak. I level the projector and adjust its focus. I connect it to my computer and run a full sound check. It's 6:55pm and I'm ready to go.
No one has arrived.
It hits me that the small 8 ½"x11" event poster I saw thumb-nailed to the message board on the way in was likely not sufficient to generate publicity. Maybe no one was going to show. An audience is the only must for a public speaker, without the public there is no speaker.
Like a rubber dingy hitting a rock I could feel myself deflating. The energy and excitement that buoyed me leading into the show is now escaping, the frustration and uncertainty left behind aren't enough to keep me afloat.
"What am I going to do?' I think to myself. "If no one shows by 7:00pm I'll pack up leave immediately." I answer with annoyance.
"But what happens if just a few people show?" my inner dialogue continues. "Ahhh…maybe I'll just shorten the presentation and get out of here quickly. No one is really interested anyway. What's the point? I'll let the grumpy woman behind the desk know that …"
"Hold on a moment!!"
I catch myself and take a deep breath. I've been reading and thinking a lot about emotional intelligence these days and realize immediately that my personal emotions are getting the better of me. According to authors Travis Bradberry and Jean Greaves in their highly acclaimed book Emotional Intelligence 2.0, emotional intelligence "…is so critical to success that it accounts for 58 percent of performance in all types of jobs. It's the single biggest driver of leadership and personal excellence." Strong emotional intelligence is critical in whatever you do.
Frustration and insecurity are pulling me away from the task at hand and I'm questioning myself. The poor quality venue and nonexistent turn-out are not in my control but the way I react to them is. I need to look beyond these small annoyances and be the best that I can be.
Over the coming minutes twelve people arrive, sit down and wait eagerly for the show. I let the feelings of doubt pass me by, I reboot my enthusiasm and I deliver the best presentation I can. The show is a success with all attendees congratulating me at the end and commenting on how much they enjoyed the event. They promise to share the word.
By regulating my emotions I focused on the things I could control and made the best of a difficult situation. By practicing emotional intelligence I was able to perform at my best.